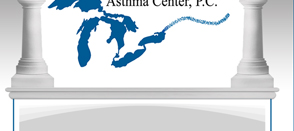 Great Lakes Allergy
& Asthma Center Locations:

Sault Ste. Marie, Michigan
309 W. 12th Avenue, Suite 101, Sault Ste. Marie, MI 49783
Cheboygan, Michigan
810 S. Main St., Suite 2, Cheboygan, MI 49721
Newberry, Michigan
502 W. Harrie St., Newberry, MI 49868

Call us today to set up an appointment:

Ph: (906) 253-0400
Fax: (906) 253-0401
Northern Michigan Allergy Shot Injections & Allergy Relief 101



Great Lakes Allergy & Asthma Center
Peter M. Ranta, M.D., Northern Michigan Allergy Shots & Upper Peninsula Allergy Shots

Allergy Shot Injection Information

Allergy Shots/ Injections are offered in our offices in Northern and Upper Michigan. Allergy Shot Calendars are published monthly and these may be picked up at our office in Sault Ste. Marie. We work with numerous Primary Care Physicians, Clinics, and University Health Centers and mail Allergy Shot vials to them to administer the injections at the most convenient location for our patients.

Allergy Shot Hours (All Shots are given on a "Walk-In" basis; No appointments needed.)
Check the monthly shot calendar for specific dates

Calendars are available to be picked up at our office.
Mondays
8:00AM to 5:15PM
We give allergy shots through the Lunch hour on Mondays and Thursdays.
| | |
| --- | --- |
| Wednesdays | 8:00AM to 11:30AM and 1:00PM to 5:00PM |
Thursdays
8:00AM to 5:15PM
We give allergy shots through the Lunch hour on Mondays and Thursdays.
How Allergy Shots Work

"It Works, Naturally!"

When considering starting Allergy shots, the first step is to see an

Allergy specialist, who

will do S

kin Testing

and will then determine which allergens are needed in the shot vials. Allergy Shots (Immunotherapy) work like a vaccination. We use small, injected amounts of an allergen in gradually increasing doses. Your body's immunity shifts away from these allergic triggers, so that your allergies are eliminated. When you encounter these allergens in the future, your symptoms will not occur at all or will be dramatically reduced.

Allergy shots are natural and do not contain any steroids or medications. Allergy injections are considered when allergy symptoms are triggered by allergens that are not easily avoided, such as

pollens

,

dust mites

,

molds

,

cat dander

, and

dog dander

. Some would consider this to be a holistic treatment for allergies since the shots do not contain medications. Allergy shots are the only Non-medication treatment option that is FDA approved for treating allergies. Allergy shots have a proven scientific track record of results with the first shots being developed over 100 years ago by Drs. Noon and Freeman for grass allergy and 'hay fever' in 1911.

If you begin allergy shot treatment, it is important to continue your injections on a regular basis until treatment is completed. Generally, people receive injections for at least three years. Allergy shots are very effective in about 80% of people. For patients who have completed a four to five year course of allergy shots, the allergy symptoms are gone and do not come back in 50% to 70%.



Initially, Allergy Shots are given 1 to 2 times a week in our allergy office. You will be required to stay in the office for 20 to 30 minutes after your injections. This is for your safety, since most allergic reactions occur during this time. Our staff has been extensively trained on techniques of how to give allergy shots and minimize discomfort. Some patients develop swelling at the site of injection. These "local reactions" are not dangerous and can be easily treated with anti-histamines, ice packs, over-the-counter anti-inflammatory medications, and a possible adjustment of your next allergy shot dose. More serious reactions include hives, swelling, and rarely, anaphylaxis. We are prepared to treat any reactions and will adjust your allergy shots when needed.

<Click here> to see what our patients are saying about Allergy Shots, our Great Lakes Allergy office, about our staff, and about Dr. Ranta.

<Click here> to see our Ca-Choo Club Allergy Shot Reward Program for exciting prizes that you can enjoy, while feeling so much better without the bothersome allergy symptoms.

Helpful Allergy Shot Articles on the Internet

Click here to read an article on Allergy Shots from the National Jewish Health Center, Denver, Colorado.
Click here to read an article on Allergy Shots from the American Academy of Allergy, Asthma, and Immunology.
Click here to read an article on Allergy Shots from the American College of Allergy, Asthma, and Immunology.

Great Lakes Allergy & Asthma Center Locations
Sault Ste. Marie
Peter M. Ranta, M.D., 309 W. 12th Ave., Suite 101, Sault Ste. Marie, MI 49783
Cheboygan
Peter M. Ranta, M.D., 810 S. Main St., Suite 2, Cheboygan, MI 49721
Newberry
Peter M. Ranta, M.D., 502 W. Harrie St., Newberry, MI 49868

Guest Allergy Shot Patients

Allergy shot patients visiting the beautiful Upper Peninsula and Northern Michigan are welcome to get their allergy shots at our offices. There is a mandatory 20 to 30 minute wait after receiving an allergy shot. We request the following information prior to administering an allergy shot:
We request to make copies of your current Driver's License and Insurance Cards. If we are unsure of insurance coverage, full payment for the shots is due at the time of service. We will then bill your insurance as a courtesy and if these were covered, we will refund the applicable amount to you.

We need to have you sign a Visiting Allergy Shot Consent Form.

We need to have you fill out a Billing Information Form.

We request a copy of the most recent note from your Allergy-Immunology Fellowship Trained Allergy Specialist.

We

cannot

give an allergy shot if you are on a "Beta Blocker" medication (These block our EpiPens.)

Blood Pressure/ Heart Medications

Atenolol (Tenormin), Metoprolol (Toprol, Lopressor), Carvedilol (Coreg), Bisoprolol (Zebeta), Nadolol (Corgard), Acebutolol (Sectral), Nebivolol (Bystolic), Propranolol (Inderal, InnoPran XL), Labetalol (Trandate), Betaxolol (Kerlone), Esmolol (Brevibloc), Oxprenolol (Slow-Trasicor), Pindolol (Visken)

Glaucoma Medications

Betaxolol (Betoptic), Carteolol (Ocupress), Levobunolol (Betagan), Timolol (Betimol, Timoptic, Istalol) Metipranolol (Optipranolol), Combigan, Cosopt.