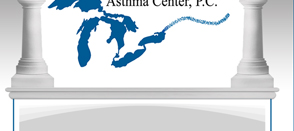 Great Lakes Allergy
& Asthma Center Locations:

Sault Ste. Marie, Michigan
309 W. 12th Avenue, Suite 101, Sault Ste. Marie, MI 49783
Cheboygan, Michigan
810 S. Main St., Suite 2, Cheboygan, MI 49721
Newberry, Michigan
502 W. Harrie St., Newberry, MI 49868

Call us today to set up an appointment:

Ph: (906) 253-0400
Fax: (906) 253-0401
Great Lakes Allergy & Asthma Center
Peter M. Ranta, M.D., Northern Michigan Allergy & Upper Michigan Board Certified Allergy- Asthma Specialist

Insurance and Payment Policies



Regarding Payment

All co-pays and deductibles are due at the time of your visit with us.

Method of Payment

We accept cash in U.S. dollars, Michigan checks, MasterCard, Visa, Discover, and Debit Cards.
Note: We do not accept Starter checks (checks without a name), Out-of-state Checks, Canadian cash or checks, or American Express cards.

Special Circumstances

We realize that sometimes it is difficult to pay your balance immediately. If problems arise, contact our Billing Manager as soon as possible to arrange an appropriate plan.

Insurance Plans that our Allergist accepts:

Blue Cross Blue Shield (all types), Blue Care Network, Priority Health, United Healthcare, Aetna, Tricare, Cigna, Medicare, Medicaid, MiChild Blue Cross, MiChild, UPHP, CHAC, as well as numerous other private insurances. Please call our office with any questions regarding your insurance coverage.

Insurance Plans that we do not accept:

Medicaid HMO plans, such as Northern Health Plan, McLaren, Molina, Health Plan of Michigan, and Priority Health Medicaid.