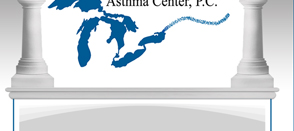 Great Lakes Allergy
& Asthma Center Locations:

Sault Ste. Marie, Michigan
309 W. 12th Avenue, Suite 101, Sault Ste. Marie, MI 49783
Cheboygan, Michigan
810 S. Main St., Suite 2, Cheboygan, MI 49721
Newberry, Michigan
502 W. Harrie St., Newberry, MI 49868

Call us today to set up an appointment:

Ph: (906) 253-0400
Fax: (906) 253-0401
Historical Allergy Club in Northern Michigan. Upper Peninsula Allergy Ca-Choo Club

Great Lakes Allergy & Asthma Center
Peter M. Ranta, M.D., Northern Michigan Allergist & Upper Peninsula Allergist Physician Doctor

The Ca-Choo Club was a club for allergic people that met in Sault Ste. Marie, Michigan, in the 1930's to 1950's. The allergy club was founded in 1928 and it met at the Park Hotel on Portage Avenue, across from the Ojibway Hotel. (Current location of The Mole Hole gift shop.)

The club was known for their claims of 'Not a Ragweed within 100 miles of Sault Ste. Marie, Mich.,' 'Positively No Hay Fever at the Soo,' and 'No Sneezing at the Soothing Soo.' People would travel to the Sault from as far away as Cleveland, Chicago, New York, and California. This club met before the Mackinac Bridge was constructed, so people would pay $1.00 to cross by ferry from Mackinaw City to St. Ignace to the Upper Peninsula of Michigan. Some would travel by passenger ship or by train. Dr. Ranta found several original posters from this club and he has them framed in his office.

The Ca-Choo Club nominated a 'Supreme Sneezer' for the best sneeze. The club was known for labeling 9 different types of Sneezes, including the Clock Winding Sneeze, the Optimistic Sneeze, the Trombone Explosive Sneeze, the Feline or Pussycat Gentle Sneeze, The Disappointing or Frustrated Sneeze, the Mandatory Shrill Sneeze, the Carburetor Back-Fire Sneeze, the Loud Sneeze, and the Interrogatory or Scandal Monger Sneeze.

The Ca-Choo Club members felt much better in this beautiful city due to the Northwest winds and fresh breezes from Lake Superior that did not contain pollen, so the pollen counts were theoretically much lower than in other cities. Some of the members traveled by passenger ship to the Sault. The pollen settles prior to reaching the ship on the Great Lakes, so these passengers already felt better when they arrived in the Sault after a few days on the Great Lakes. During this time period, there were a lot of claims about not having Ragweed in Northern Michigan, so there is also the possibility that this weed had not yet spread to this region during this era.

At this same time period, a train called the "Hayfever Special" would take passengers from Chicago to Traverse City, Michigan, for similar relief from the their allergy symptoms. Children were paid 5 cents per armload of ragweed to reduce the pollen and thereby help the allergic tourists. One industrious boy would shake his bundles by the side of the road before turning them in. This increased the next year's ragweed harvest. (Source: his son, as told to Dr. Ranta)

Click for Michigan Radio interview with Deidre Stevens, writer for the Michigan History Magazine

Click here for more information regarding our office, including current Pollen Counts in your city.