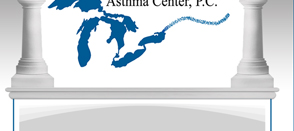 Great Lakes Allergy
& Asthma Center Locations:

Sault Ste. Marie, Michigan
309 W. 12th Avenue, Suite 101, Sault Ste. Marie, MI 49783
Cheboygan, Michigan
810 S. Main St., Suite 2, Cheboygan, MI 49721
Newberry, Michigan
502 W. Harrie St., Newberry, MI 49868

Call us today to set up an appointment:

Ph: (906) 253-0400
Fax: (906) 253-0401
Northern Michigan Allergy Specialist, Upper Peninsula Allergist, Top Ranked Upper Michigan Allergy and Asthma Doctor Physician
Great Lakes Allergy & Asthma Center
Peter M. Ranta, M.D., Northern Michigan Allergist, Upper Michigan Allergist, & Upper Peninsula Allergist

Thank you for choosing the Great Lakes Allergy & Asthma Center for your health care needs! Peter M. Ranta, M.D., Board Certified Allergist, is a Pediatric and Adult Allergy, Asthma, and Immunology Specialist.

Locations
Our Northern Michigan Allergy offices are located in Sault Ste. Marie, Cheboygan, and Newberry, Michigan. We serve all of Northern Michigan, the Upper Peninsula, Upper Michigan, Northeast Michigan, and Ontario, Canada.

Call us today to set up an appointment:
Ph: (906) 253-0400
Fax: (906) 253-0401
Our Goal
Peter M. Ranta, M.D., Board Certified Allergist, is a Pediatric and Adult Allergy and Asthma Specialist in Northern Michigan. Dr. Ranta's goal is for his patients to feel 100% through environmental control measures, appropriate medications, and natural therapy by way of allergy shots. Our goal is for kids and adults to participate in sports without any limitations and to not miss school or work due to their allergies or their asthma. Dr. Ranta believes in using medications, when needed, and finding the lowest and safest dose for each individual patient.
Our Office
Our office is designed with an inviting waiting room equipped with an area for kids to play. We have ample parking next to our state-of-the-art building, which was designed for our patient convenience by Elaine Keiser, architect. Our clinic strives for simple elegance with old fashioned wooden chair rails, window, and door trim. Our office features original oil paintings by Michelle Ranta, Dr. Ranta's sister, including historic paintings from the 1857 era, titled "Upper Entrance, Sault Ste. Marie Canal" (the original Soo Locks) and "Principal Street in Sault Ste. Marie, Michigan." We also display naive original oil paintings by Konstantin Rodko, a Latvian American artist. Our office also features original water color paintings by Heidi Ahonen, an artist from Keuruu, Finland.
Our Website
Our Great Lakes Allergy website offers useful information for your visit with us. We have included our New Patient Forms (PDF) that you may print, fill out, and bring with you to your appointment. We have included a List of Anti-Histamines to Avoid for 1 Week (PDF) prior to your visit so that we can perform skin testing for allergies. We test for seasonal allergies, as well as dust, animal, mold, food, venom, and drug allergies.
We have also included Information about Dr. Peter M. Ranta, as well as Maps, and Helpful Links.

Northern Michigan Allergy Pollen Count & Upper Peninsula Allergy Pollen Counts Levels Map
(Click on the City for the Pollen Allergy Count- provided by The Weather Channel)
Sault Ste. Marie Pollen Count
Cheboygan Pollen Count
Newberry Pollen Count
St. Ignace Pollen Count
Northern Michigan Pollen Count by Zip Code
Ontario Allergy Pollen Count and Mold Spore Count/ Forecast/ Levels/ Readings
Ontario, Canada, Pollen and Spore Count


Northern Michigan Pollen Calendar and Upper Peninsula Pollen and Mold Schedule Calendar
Spring: Tree Pollens- Maple, Poplar, Aspen, Birch, Ash, Box Elder, Hickory
Mold Spores- Cladosporium, Alternaria, Bipolaris, Fusarium
Dust Mites- D. farinae and D. pteronyssinus
Summer: Grass Pollens- Timothy, Kentucky Blue(June), Perennial Rye, Orchard, Redtop
Fall: Weed Pollens- Ragweed, Marsh Elder, Mugwort, Russian Thistle, Pigweed
Mold Spores- Cladosporium, Alternaria, Fusarium, Drechslera
Dust Mites- D. farinae and D. pteronyssinus
Winter: Mold Spores- Cladosporium, Alternaria, Bipolaris, Fusarium, Penicillium
Dust Mites- D. farinae and D. pteronyssinus
Animal Danders- Year round exposure- dogs, cats, horses, mice, rabbits


Selecting a Hypoallergenic Low Allergy Dog. Info & List of the Best Dogs for Allergic Families
Click here for Dr. Ranta's article regarding Hypoallergenic Dogs and Cats
Click here for a List, Pictures, and Info of Low Allergy, Hypoallergic Dog Breeds
Click here for Mayo Clinic Pet Allergy Information
Click here for Henry Ford Hospital Aug. 2011 Review of Homes with Hypoallergenic Dogs
Dogs that produce less dander and are considered non-shedding are usually best
for allergic families. These include:
Bedlington Terrier, Bichon Frise, Chinese Crested, Irish Springer Spaniel,
Kerry Blue Terrier, Maltese, Poodles (Toy, Min, Std), Portuguese Water Dog,
Schnausers, Soft Coated Wheaten Terrier, and Xoloitzcuintli dogs.

Selecting a Hypoallergenic Low Allergy Cat for People with Cat Allergies.
Generally, female cats, adult cats, and short haired cats are considered to shed less than
male, kittens, and long haired cats. Bathing a cat weekly is recommended. However, all
cats have dander and the allergenic proteins are also found in their saliva.
Hypoallergenic non-allergic cats may include: the Devon Rex cat and the Sphinx cats.

Steps to Minimize Pet Allergy Symptoms, including Treatment and Management
Click here for a good Overview to help with Cat and Dog Allergy Symptoms
Allergy shots are considered the best treatment choice for people with dog and cat allergies.
<Click here for important information regarding Allergy Shots for Pet Allergy.>

Vocal Cord Dysfunction (Laryngeal Spasm)
Vocal Cord Dysfunction is when the vocal cords tighten when a person breathes in, instead of the vocal cords being relaxed and open when breathing in. More info on this condition available from The Mayo Clinic and from the Arizona Allergy website.

Office Hours (Click here for Allergy Shot Hours)
Monday 8:00AM to 5:15PM, Open through lunch hour on Mondays
Tuesday 8:00AM to 12:00PM, and 1:00PM to 5:00PM (No Shots on Tuesdays)
Wednesday 8:00AM to 12:00PM, and 1:00PM to 5:00PM
Thursday 8:00AM to 5:15PM, Open through lunch hour on Thursdays
Friday Closed

Great Lakes Allergy & Asthma Center Locations (Click on City for Map and Directions)
Sault Ste. Marie
Peter M. Ranta, M.D., 309 W. 12th Ave., Suite 101, Sault Ste. Marie, MI 49783
Cheboygan
Peter M. Ranta, M.D., 810 S. Main St., Suite 2, Cheboygan, MI 49721
Newberry
Peter M. Ranta, M.D., 502 W. Harrie St., Newberry, MI 49868

Call us today to set up an appointment:
Ph: (906) 253-0400

The Algonquin Cross-Country Ski Trail has its own webpage!
This fun family ski trail is located in Sault Ste. Marie, Michigan in the Upper Peninsula.
Our web page includes Grooming Updates and Current Ski Trail Conditions of the Algonquin Ski Trail.
<Click here for the Algonquin Cross-Country Ski Trail Web Page>